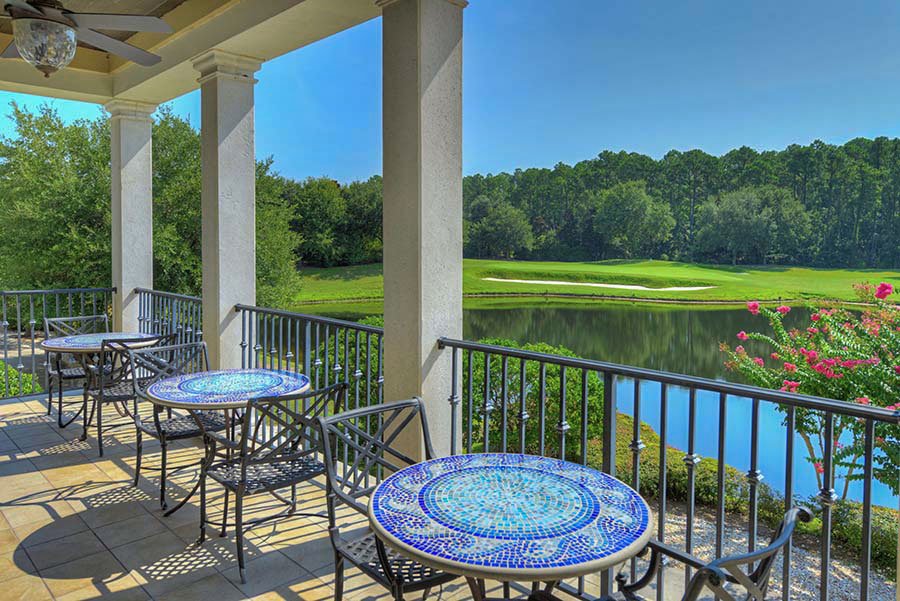 So, you've clicked through the online photo and video galleries here at ICI Homes. You think you know what living at Amelia National Golf and Country Club might look like, especially if you've been to Florida's Amelia Island.
If you haven't been our way, Amelia National is a private, gated community with top-shelf, resort-worthy amenities. We're within 10 minutes of serene Atlantic Ocean beaches and an historic Florida town. Allow us to take you on a neighborhood tour.
Enter at The Gate
Amelia National's gated entrance provides manned access, with separate entrances for visitors and residents. Staffed 24/7, it's an architectural hint-in-miniature of the simple, graceful French Provincial style you'll see when you reach the main clubhouse.
Admire Existing Homes
There are approximately 170 of them. They're mostly sited on roomy lots that trace, rather than outline, the 18 holes of Amelia National's Tom Fazio-designed golf course. Classic black-iron mailboxes mark each address.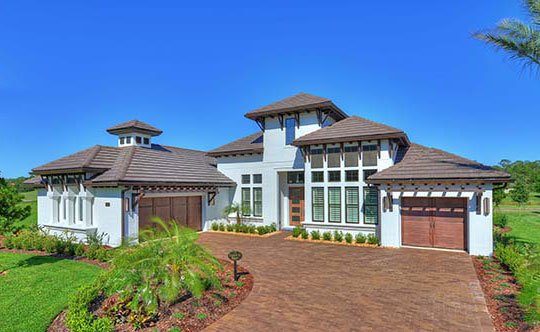 ICI Homes offers timeless-yet-contemporary home plans — nine single story and three two-story — in a community with room to grow (749 homes at build-out). The smallest plan begins at just over 2,400 square feet. The largest begins at over 3,000 square feet. All are completely customizable!
The 2,998-square-foot Egret II is the most popular floor plan, per sales associate Juliana Toohey (call her today), who's your top contact for a new Amelia National home.
You also can bring ICI Homes your home plan, especially if you own an Amelia National lot. Ask Juliana how.
The Flora and Fauna
Surrounded by thick pine groves and live oak hammocks, Amelia National's north Florida beauty is augmented by flowering crepe myrtles, magnolias and hibiscus shrubs, along with peaceful expanses of golf-course greenery. Ponds ripple on and off the course.
If you'd rather not watch a daily parade of golfers from your back porch, choose a lot bordering Amelia National's piney woods. But, you likely will enjoy the occasional wildlife parade. Bald eagles, wild turkeys, deer and bounding squirrels are a few species that also call Amelia National home.
Amenities
Did we say Amelia National is home to 18 holes of Tom Fazio-designed golf? Fazio is one of the world's most acclaimed golf-course designers — he handles all tweaks to hallowed August National Golf Club — yet the beauty he designed at Amelia National is approachable for both duffers and pros.
There's also an eight-court tennis club, a massive free-form swimming pool (a cool back-door hideaway at the main clubhouse), a children's playground and an always-energetic dining and social scene. Learn more about Amelia National amenities here.
Find Out For Yourself
Intrigued about an Amelia National home? As Florida's Custom Home Builder, ICI Homes offers a Discovery Tour designed to help you experience it. Visit us for a weekend, then return for life! Juliana's your source for this, too. Ready to start your journey to Amelia National? Click here to begin.