Resort Style Pool
At Amelia National, you'll find a sparkling pool complex set among lushly landscaped gardens will be a delightful place to meet friends and neighbors or just send the kids for the afternoon.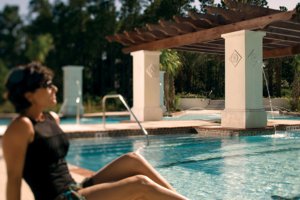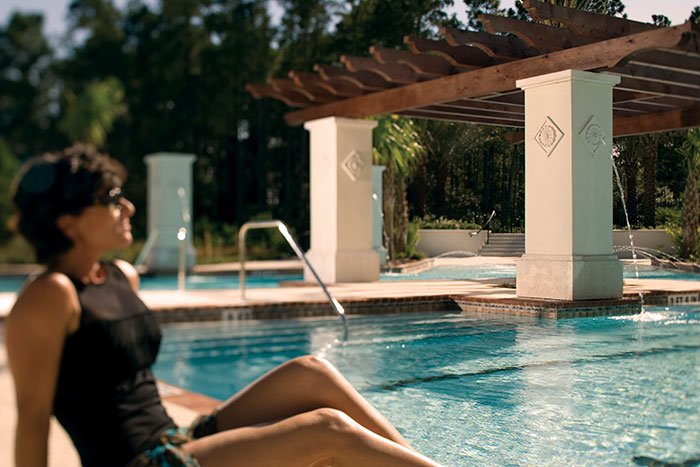 From the moment you step into the courtyard, located just behind the 25,000 sq.ft. clubhouse, you'll be transported into a playful paradise filled with enjoyment and serenity. Amelia National's Pool & Spa Complex creates a serene and private paradise with a large resort style, zero-entry, free-form pool surrounded by fountains and palm trees.
Guests can take advantage of the deck seating and relax within the tropical oasis. After resting poolside, continue the aquatic experience in the jetted hot-tub spa secluded under a private gazebo just off to the side of the pool.
So what are you waiting for? Come relax by the pool and unwind after a fun filled day at the world class tennis center!