Dining and Drinks in Casual Elegance at the Clubhouse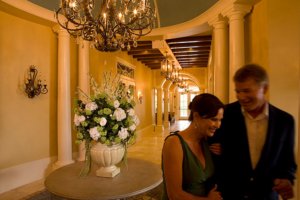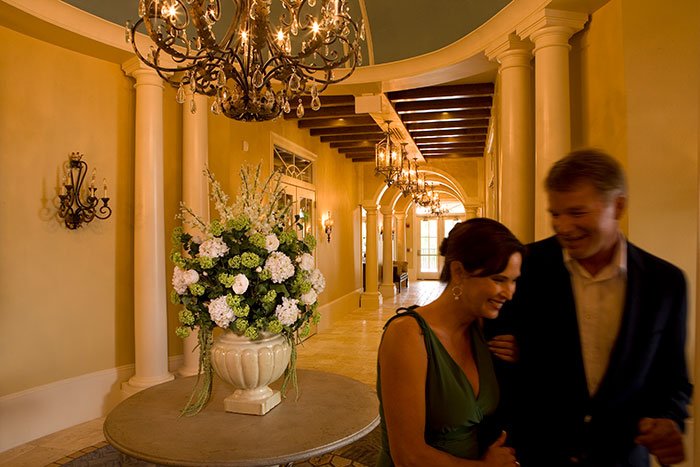 A charming, French Provincial clubhouse welcomes you with a relaxing atmosphere of quality and elegance. Steeped in the traditions of the world's
most renowned golf clubs, fine dining as well as the casual camaraderie of a 19th hole bar and grill is accompanied by superlative service and fabulous views of the golf course and grounds. With private meeting rooms and convivial gathering areas the clubhouse will cater to your every need.
At Amelia National the spectacular golf course provides an enviable setting for homeowners who treasure their privacy. The clubhouse offers an equally impressive venue for fun, recreation and socializing.
So what are you waiting for? Come join us for dinner at the club after an exhilarating round of golf!
For Banquets
**Proper Dinner Attire Requested, No Denim or Shorts Allowed in Dining Room**
Reservations are NECESSARY. We are not allowing walk-in's in order to keep capacity within the guidance limits and maintain proper social distancing measures in place
Please await confirmation that reservation has been received in order to assure your table. We are accepting open time reservations (from 5:30PM – 8:00PM). We will still keep in accordance with total capacity available and reservations adjusted as necessary.
Take Out will still be available throughout dinner service (from 5:30PM – 8:00PM). To help expedite your requests, we ask that you continue to send in your pre-orders so that we may serve Dine-In and Take Out in a timely fashion.
Be courteous and respectful to your fellow members regarding cleanliness and dinner reservation times; we are all in this together and want to offer the best we can in these turbulent times.