We at ICI Homes want you to meet one of our signature communities, the exclusive, gated Amelia National Golf and Country Club in Fernandina Beach, Florida.
The amenities, lifestyle and location are top-shelf, and new-home buyers here will find a generous choice of floorplans and homesites. Go big or go with a just-right custom-build somewhere in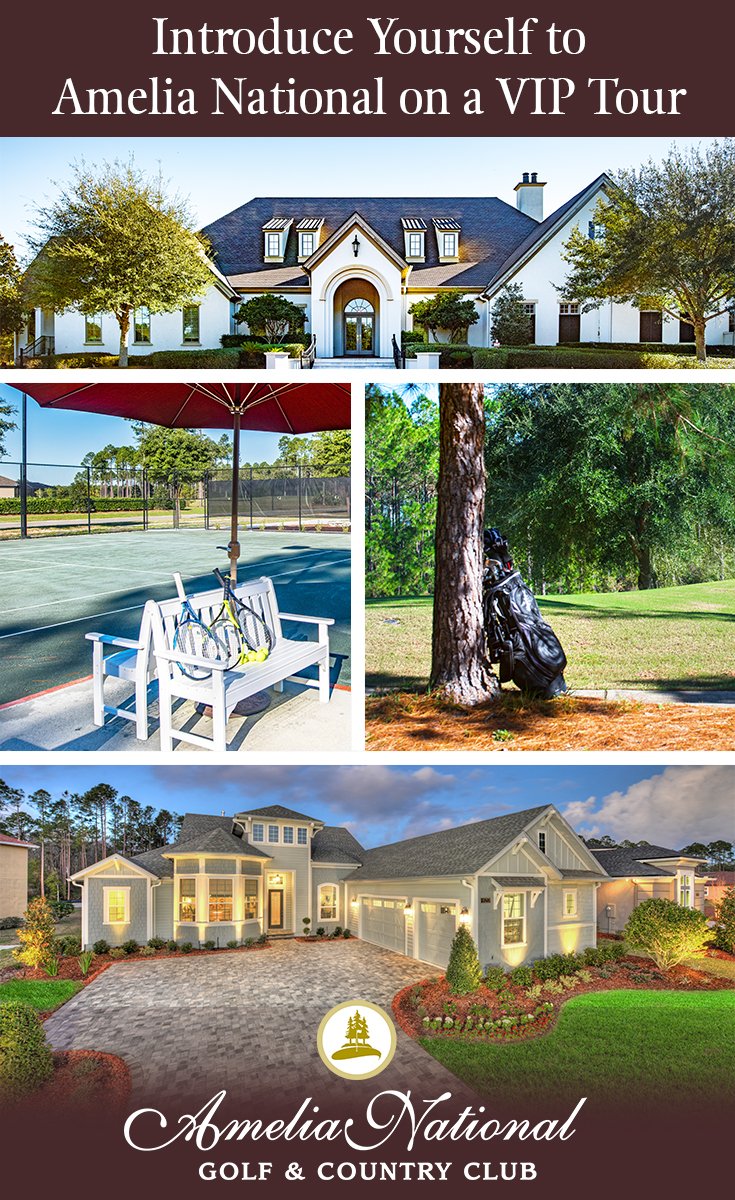 between.
We at ICI Homes are Florida's Custom Home Builder. We've built all over the state for more than four decades, so we know how to tailor your Amelia National choices — whatever they may be — to your wishes.
But first you must get to that point. And if you're beginning your search in the Jacksonville metro area, you might be astonished at the overwhelm.
That's why we created the VIP Tour program, and here's why you should use it to introduce yourself to Amelia National.
Our experts know the community
They might have the lot numbers memorized!
Just kidding, but that's the level of detail you can expect. And that level of detail speaks to many harried home-buyers in today's warp-speed world.
We're sure you'll do some homework before you arrive for your VIP Tour, but if you don't know the details of our various floorplans currently being built at Amelia National, our experts will help you find the one that best suits you. That's why they're around.
Our experts take you step by step
There's a lot to see. It begins once you pass the stylish gatehouse and get your first glimpse of the Tom Fazio-designed golf course. Which is a huge, huge draw. But you can't live on it.
So your expert will tour you through Amelia National's model homes and existing inventory homes. You'll learn about the floorplans that range from 2,402 to 4,001 square feet — something for everyone. You'll check homesites and Amelia National's newest neighborhoods.
Your expert will tune you up on ICI Homes' customization options. It's our specialty and we are dedicated to building clients' dream homes. Of course, we also have a selection of homes available for you if you are looking for a quick move-in – all built with the same care and attention to detail as our custom homes. The choice is yours!
Your expert will also introduce you to Amelia National's amenities. The Fazio golf course is the star, but there's also a beautiful French Provincial clubhouse that anchors a thriving community social scene, a huge resort-style swimming pool and a fitness center.
The tennis center, with its eight Har-Tru courts, is adjacent to the clubhouse.
Our experts orient you to the surrounding community
That's no small thing. Amelia National and charming, historic Fernandina Beach are located 30 minutes north of downtown Jacksonville. They're easy to reach via scenic highways and Interstate 95.
The town of Fernandina Beach is a mere 10 minutes east of Amelia National, on Amelia Island. The latter is one of Florida's choicest Atlantic coast destinations and the area is booming because of that.
New services, dining and shopping constantly appear near Amelia National, and our experts know the skinny. On everything. Ask them to guide you.
Ready for your Amelia National VIP Tour? Start the conversation here.