You might already know Amelia National is wonderful place to live and play. It's located in a prime part of northeast Florida, with the thriving, expanding Jacksonville metro area only 30 minutes south.
Amelia National definitely offers premium amenities and a variety of new home opportunities. Here's how best to explore Amelia National.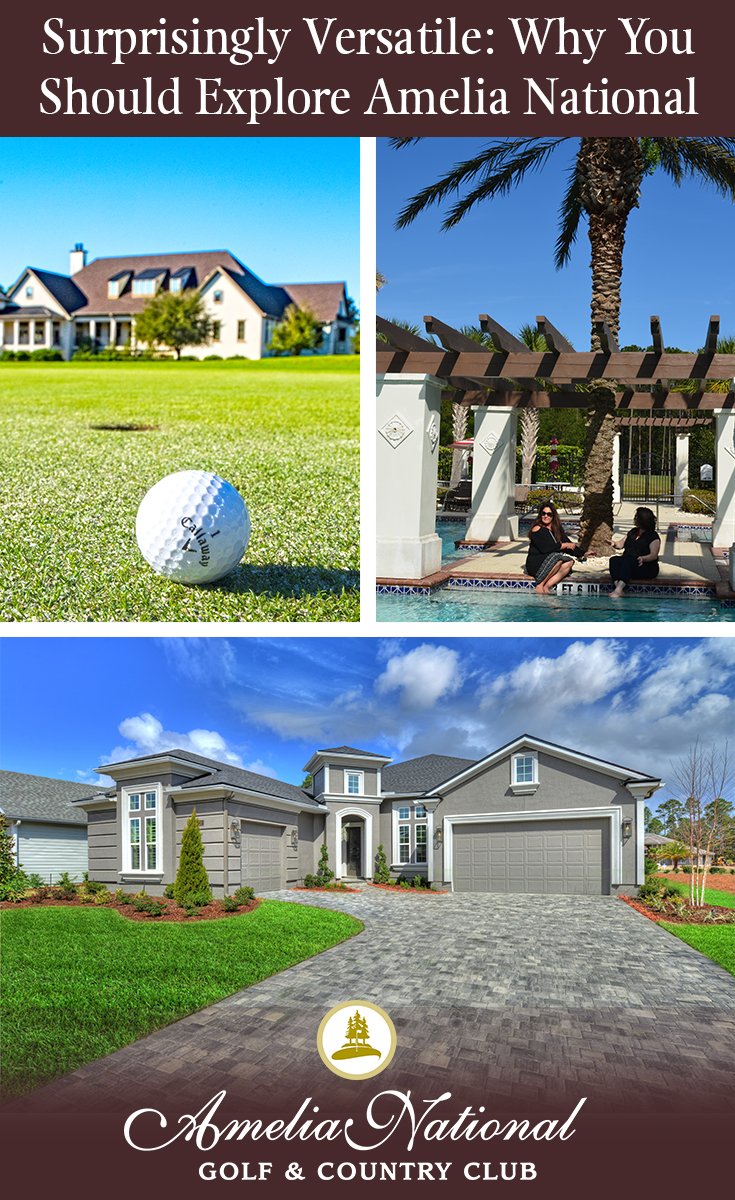 Get to know the homes
There are several floorplans currently being built here, which range from 2,402 square feet – 4,001 square feet. Plus, we have a team of architectural designers ready and waiting to help make your new custom home wholly yours.
All Amelia National floor plans can be customized. ICI Homes specializes in customization, which can often be done at little or no cost.
Get to know the community
Amelia National is a large community entwined with a well-known Fazio golf course. Many home sites border or sit near course vistas, while others nestle amid Amelia National's acres of coastal-forest greenery. Even more home sites face ponds and fountains.
You can enjoy an abundance of amenities and community events in addition to the natural beauty surrounding the community. Amelia National has a bustling calendar of social events. The community events include monthly Mahjong games, book club, special dinner events at the Clubhouse, and community golf and tennis socials.
Our amenities include a resort-style pool, eight state-of-the-art Har-Tru Clay Tennis Courts, and a spacious fitness center.
If you think it might be right for you
Our recommendation is to schedule a VIP Tour – or better yet, a Discovery Tour.
What's the difference? In a VIP Tour, one of our Amelia National experts will walk you through every aspect of the community, including model homes, available inventory homes, home sites, new neighborhoods and amenities. They'll also give you tips about nearby Fernandina Beach and Amelia Island. You can schedule a VIP Tour for an amount of time that suits you, either a quick visit or a few hours to answer your new home and community questions.
With a Discovery Tour, you get the all of this plus the ability to tour an experience the community on your own time, over a three-day, two-night stay in one of our fully furnished inventory homes. When we say "experience the community on your own," we mean eat at the clubs, work out at the fitness center, play some golf or tennis, and talk with as many residents as you can.
Whatever you choose, our experts know all things Amelia National, and they're ready to answer your questions, including those about membership options for those amazing amenities.
Ready for your Amelia National lifestyle? Talk to ICI Homes here.