Cold, rich ice cream is the perfect snack or ending to a summer meal, and — let's face it — one of those culinary traditions that screams "SUMMERTIME!" for many of us.
Thanks to their location, Amelia National Golf & Country Cub residents are in luck when it comes to ice cream indulgence.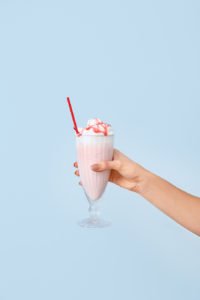 This master-planned community is only minutes west of its hometown, historic Fernandina Beach, and one of northeast Florida's top destinations, Amelia Island.
This means shops that offer yummy frozen concoctions are plentiful and convenient via a quick drive or ride share, and you can patronize a different shop every night of the week.
We'll go for that!
Another helpful fact: many local establishments offering ice cream also stock choices for folks who must monitor dairy allergies and other dietary concerns. Odds are good there's a cold treat for everyone, even if it means a bit of online or phone research beforehand.
Here's where summer screams "ice cream!" for Amelia National residents.
Make your own
Sometimes homemade ice cream really is the best kind. You control the ingredients, nutritional content, and can tailor it to tastes and dietary concerns.
Thankfully, homemade ice cream is easy with today's automatic ice-cream makers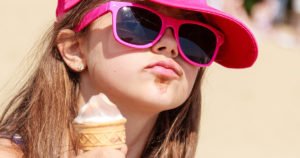 — mix your ingredients, pour them in the pre-frozen churn and plug that puppy in.
But if it's not homemade ice cream if you don't buy rock salt, bags of ice, and churn it by hand in a wooden tub, hurrah for traditionalists. Our bowls will be first in line.
Scoops near you
Some of the many tasty sources for frozen treats near Amelia National include national-chain drive-throughs (we all have our favorites). But we're spotlighting a few local favorites below.
Sample freely — and don't forget Chef's dessert specials and any ice-cream socials at Amelia National's Residents Club.
Ready for your Amelia National lifestyle? Talk to ICI Homes here.