When the calendar says it's time to cool down, there's nothing like autumn in Florida.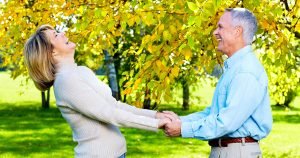 It's especially great in northeast Florida, where residents of Amelia National Golf & Country can savor a bit more autumn weather than friends and neighbors further south.
Located only 10-15 minutes west of Amelia Island and the historic town of Fernandina Beach, Amelia National lies in that geographical sweet spot where light sweaters and sweatshirts are considered cozy, yet Old Man Winter doesn't intrude.
The semi-tropical climate delivers mild winters, glorious springs and summers, and refreshingly crisp autumns. In other words, autumn here is cool enough to enjoy an outdoor fire pit, and to not break a sweat at a pumpkin patch!
Read on for more about "falling" for autumn at Amelia National.
Outdoor activities are sublime
Amelia National is the area's premier master-planned community and one of ICI Homes' signature properties.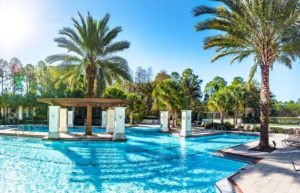 Its resident amenities are led by a Tom Fazio-designed golf course, an eight-court tennis center, a welcoming French Provincial clubhouse, fitness center, resort-style swimming pool and sundeck and active dining and social scenes.
All of the outdoor activities above are more enjoyable than usual in temperate, lower-humidity weather, punctuated by glowing sunshine and sunsets. Bonus: Amelia National's pool is heated. Dive in year round!
Autumn traditions near Amelia National
Nearby historic Fernandina Beach is Amelia National's hometown. Many of its preserved buildings and homes are clustered in the city blocks around its main thoroughfare, Centre Street, and Fernandina Beach's downtown is just as lively today as in centuries past.
There's always a museum to explore, festival to attend, or a local tour to take (ghost tours near Halloween, anyone?).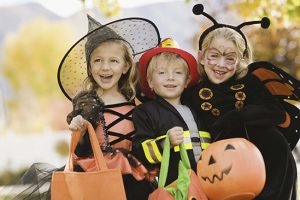 All of these activities can be even more enjoyable for everyone in cooler autumn weather. Just bring a light jacket in case you'd like to stroll Fernandina Beach's marina docks prior to sunset.
Autumn also is a prime time to indulge in a meal, sweet treat, or wine flight in the outdoor seating areas of Fernandina Beach's restaurants, cafes, and bars. Those sidewalk and courtyard perches often come with a view of the historic district's street-side happenings. And, if you really shouldn't have eaten that second dessert, there are miles of entertaining sidewalks (and marina docks) to walk off some of those delicious calories.
Bookmark these activities
Northeast Florida's cooler seasons are a spectacular time to get on the water. Amelia Island is surrounded by freshwater and saltwater, with endless spots for boating or putting in a personal watercraft.
No experience with water sports? Ask Amelia National neighbors to recommend charter excursions, guides and outfitters.
Amelia Island's Right Whale Festival — in November — spotlights an endangered species that spends cooler months in warmer waters off Florida's northeast coast. It's equal parts fun and awareness. You'll enjoy exhibits, educational opportunities and activities that focus on these gentle watery giants.
Ready for your Amelia National lifestyle? Talk to ICI Homes here.