We know you're after northeast Florida's most awesome private (and affordable) golf and country club community. We — as in ICI Homes, Florida's Custom Home Builder — have it for you at Amelia National Golf and Country Club in Fernandina Beach.
How's that for location? Right at the pin, wouldn't you agree?
If you're seeking an exclusive golfing lifestyle, you won't do better than Amelia National. And that's not hyperbole. There's good stuff to love here, and you have to come see for yourself.
At Amelia National, you'll find echoes of legendary Augusta National, home of the Masters Tournament, out on the Tom Fazio-designed course. It's surrounded by Florida's considerable natural beauty, which reminds you that you're definitely not in Augusta, Georgia., but the timelessness of the course's layout — combined with its striking site — make for a classic golfing experience.
So, come see Amelia National. It's the best method to determine if a home here is right for you. At ICI Homes, we know personal visits make such a huge difference for potential homebuyers, and it's why we offer our Discovery Tour program for select ICI Homes communities.
Amelia National is one of those communities, thanks to its next-level golfing, tennis club, French Provincial clubhouse, fitness center and resort-style swimming pool. We promise you'll learn much more about it on a Discovery Tour than our wonderful words and gorgeous website photos can tell you!
Want to be persuaded to schedule a visit to Amelia National? Read on.
You want play golf, maybe every day
You would too, if Tom Fazio's handiwork served as your backyard. Fazio is one of the game's great golf-course architects and his firm, FAZIO Designs, is responsible for numerous other gems in 38 states and seven countries.
Amelia National, which opened in 2006, was carved lightly from its surroundings. Fazio used northeast Florida's natural coastal forests to the course's advantage, rather than completely transforming the site. Thus, the thick, dark pines that line its fairways and back its greens, hint of Augusta National, and Florida's own native palms, palmettos and grasses remind golfers that they're in the Sunshine State.
This golf course also is in demand from the outside. By the end of 2016, Amelia National had hosted 33 United States Golf Association and major tournaments, including U.S. Open local qualifiers and U.S Amateur sectional qualifiers. More were on the schedule for 2017.
But the best part about a golf membership here? It costs a realistic $5,000. No, you didn't read wrong. Compare that to the $200,000-and-above totals you'll pay at Fazio courses in the northeast and mid-Atlantic. Yikes.

Tennis is a great option, too
Lest we forget, tennis is the other beloved activity of the golf-resort lifestyle, and Amelia National can serve up the experience here.
The Amelia National Tennis Club sits adjacent to the golf clubhouse and is surrounded by eight — count 'em — Har-Tru clay courts. Two of those courts are stadium courts, which tells you the seriousness of matches played here.
The 1,500-square-foot tennis clubhouse is every bit the player haven and hub as its larger French Provincial neighbor. It's wrapped by views of all courts. Comfy white rocking chairs populate the seating areas under its porch-like wraparound.
USTA pros are ready to offer instruction. The tennis club is a busy place, hosting clinics, leagues, camps and everyday resident play.
The golf clubhouse is social central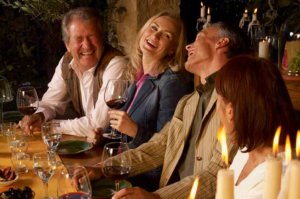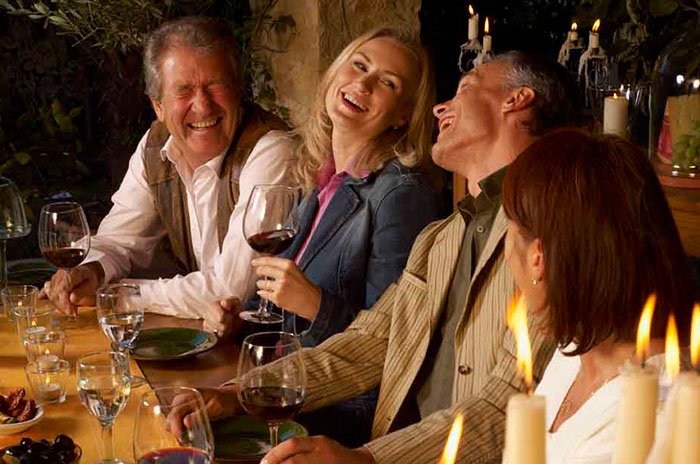 It's tremendous, and we don't mean only its size. Yes, it's that — the clubhouse is big enough to incorporate dining facilities, a fitness center, meeting rooms, social gathering places and some impressive terraces that overlook a small lake and the swimming pool.
Bright, welcoming hallways and traditional decor keep the interior mood light. Visit the 19th-hole grill and bar for post-round fun. Dress up for dinner and special occasions. Visit us here, too. ICI Homes' Amelia National offices are tucked in the clubhouse. We'll wave and say hi.
It's private here, and just plain gorgeous
Amelia National features 24/7 gated access. Privacy is important — likely one reason you're interested in the community. In addition to the practical things such as access, Amelia National's homesites don't crowd the golf course, and each golf course-adjoined lot comes with a landscaping plan.
Plus, there are approximately 170 existing homes, with room for over 700 at build-out. Traditional black iron mailboxes distinguish each one.
And the natural beauty is stunning. Forget, for a moment, the groomed crown jewel (the golf course). Consider huge, old live oaks. Ponds that shimmer and fountains that spew.
Wild turkeys have been known to tiptoe across the greens during early-morning hours — the same time of day that Spanish moss draping oaks and cypress trees can make you think of similar scenes in colonial Savannah, Georgia, to the north.
An awesome beach and beach town are minutes away
Although Amelia National is a wonderful place to live and play, there's plenty of fun things to do outside its gates.
Amelia Island and its historic beach town of Fernandina Beach are only 10 minutes east of Amelia National. Not only do you have 13 miles of Atlantic Ocean beaches, you have a quirky, fun beach town stocked with history, gorgeous old buildings, lively bars and yummy restaurants.
Fernandina Beach is known as the home of the American shrimping industry, so you know what's featured on many menus. Of course there's ice cream and antique shops, souvenir shops and art galleries, plus benches to sit on, to watch boats come and go from docks on the Amelia River.
Amelia National is convenient to everywhere else
Lest you think golf courses, beach towns and oceans are all that surround Amelia National, we'll tell you that the Amelia Island area, which abuts Georgia's southern border, is known as Florida's easternmost gateway.
Interstate 95, the state's main north-south corridor, is only a few miles west of Amelia National. The booming city of Jacksonville, with its professional sports team and major airport, is only 30 minutes south, directly off I-95. Head due north, and you're only a couple hours from Savannah.
Book your Discovery Tour
We'll go on forever if you allow it, because we truly think Amelia National will wow you. But you should see for yourself. Start by contacting us — via email here, or phone here — to set up your Discovery Tour. Even if you live within driving distance, give yourself more than a day (or a half-day, depending on your drive), to fully experience the Amelia National lifestyle.
You'll want to act like a resident for a few days, which is exactly what ICI Homes' Discovery Tours are designed to do — give potential customers a chance to try out a community before they buy a home there.
So, here's how to do it. Each Discovery Tour is a three-day, two-night visit — Tuesday through Thursday, or Friday through Sunday — your choice. Package prices start at $399 (also plan for taxes, tips and discretionary spending). You'll stay locally.
You'll spend your first day at Amelia National enjoying a community tour (10 a.m., until 5 p.m.). Don't forget there are model homes, and likely a few spec homes, to tour. One of the most important things you should do, whether Day One or later, is meet and talk with current Amelia National residents. Yes, some folks may tell you how to beat the golf course, but you want information other than the ammunition to boast, later, that you parred a Fazio.
Among the Discovery Tour perks are complimentary continental breakfasts, a $50 gift certificate to taste your way through Amelia National's clubhouse dining scenes, and two rounds of golf on the Tom Fazio-designed course. That may be the deal-sealer for some of you, we know!
But wait, there's more. You also enjoy unlimited use of Amelia National's fitness center, tennis courts and resort-style swimming pool.
Discovery Tours are popular experiences, so we're not kidding when we say act now, and that space can fill up fast. For the other necessary disclaimers…
The fine print
 Check in is 4 p.m. Check out by 10 a.m.
 The full cost of your package is due when you book your Discovery Tour.
 We require 72 hours' advance notice of cancellation to avoid charging you a penalty.
 Pets can't take Discovery Tours or stay in the accommodations. We know — sad faces. But we're happy to recommend an off-site kennel for your furry friends.
No smoking allowed in guest accommodations.
If you'd like to stay a few extra days, it's usually not a problem as long as accommodations are available. Just remember to ask as early as you can.
Blackout dates can happen. Just be aware.
If you're keen on the golfing lifestyle in an exclusive northeast Florida community, you won't choose better than Amelia National. Come for a Discovery Tour and be prepared to stay for a lifetime!